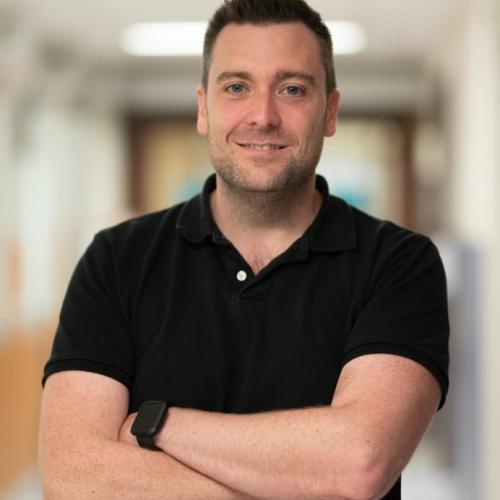 We are thrilled to congratulate Dr. Anthony Cooper, UBC Orthopaedics Clinical Associate Professor and pediatrics orthopaedics surgeon at BC Children's Hospital, on being a recognized with the UBC Faculty of Medicine's Clinical Faculty Award for Excellence in Research!
Each year, UBC's Faculty of Medicine recognizes faculty and staff members for excellence in teaching, research, administration, innovation and public service.
Tony is a paediatric orthopaedic surgeon specializing in limb lengthening and reconstruction. He is passionate about improving the care of children with musculoskeletal problems locally and globally through research, education and advocacy. He is an orthopaedic innovator who has established the International Limb Deformity Network, a multicentre collaboration collecting real-world data to improve care in both high and low-middle income countries.
He is a Clinical Assistant Professor at the University of British Columbia and holds a Clinical Investigator award from the BC Children's Hospital Research institute. He integrates research and innovation into his clinical program to improve health-related quality of life. He is the director of the Canadian Paediatric Orthopaedic Trauma Course and is currently completing a Global Executive MBA in Healthcare and Life Sciences at the Rotman School of Management.
For more information about Dr. Cooper's published research, please click here.
Learn more:
Share this story:
---
Latest News