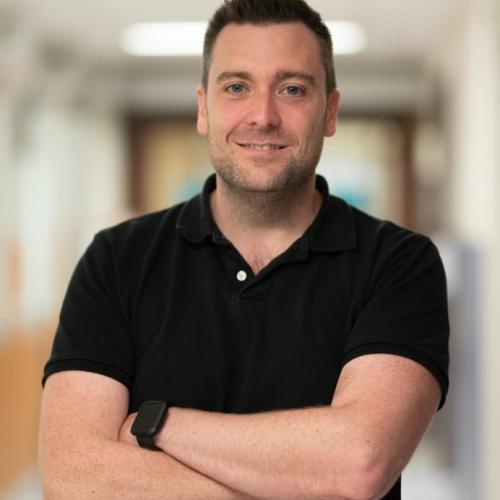 PEDIATRIC ORTHOPAEDICS DIVISION HEAD

Anthony Cooper
The Division of Pediatric Orthopaedics is based at British Columbia's Children's Hospital.
The spectrum of clinical conditions seen include: pediatric trauma, developmental and early degenerative problems that affect the spine, hip, foot and ankle as well as the upper extremity. The individual diagnostic list is exceedingly long, including but not restricted to, congenital dislocation of the hip, clubfoot, brachial plexus, palsy, cerebral palsy, spinal muscular atrophy, vascular anomalies, myelomeningocele, neurofibromatosis and orthopaedic oncology.

BC Children's Hospital has a robust research program focused broadly on the prospective collection of outcomes to improve patient quality of life and clinical care. Surgeons and researchers within the department lead and participate in large multicentre international registries and studies for patients with developmental dysplasia of the hip (DDH), slipped capital femoral epiphysis (SCFE), cerebral palsy, limb deformity, elbow fractures, and idiopathic and non-idiopathic scoliosis. Quality improvement/quality assurance projects have also been undertaken in order to establish a point-of-care ultrasound clinic for infants with DDH, and to develop the first province/state-wide Hip Surveillance Program for Children with Cerebral Palsy in North America. The long-term department vision is to collect comprehensive prospective outcomes for all pediatric orthopaedic patients.
Research Areas
Global outcomes for pediatric hip conditions (DDH, SCFE, Perthes, hip displacement in CP)
Quality of life and clinical outcomes for children with limb deformities
Pediatric traumatic fracture management
Innovative treatment methods for scoliosis
Pediatric knee injuries
---
---
---
Division Members
| Last Name | First Name | Faculty Rank | Primary Division | Secondary Division | Region | Work Location | Business Email |
| --- | --- | --- | --- | --- | --- | --- | --- |
| Alvarez | Christine M | Clinical Professor | Pediatrics | | Vancouver | BC Children's Hospital | calvarez@cw.bc.ca |
| Beauchamp | Richard | Clinical Professor Emeritus | Pediatrics | | Vancouver | | richard.beauchamp@ubc.ca |
| Bell | Michael H | Clinical Professor Emeritus | Pediatrics | | Vancouver | | |
| Bhatnagar | Timothy Brahm | Assistant Professor (Partner) | Pediatrics | Research | Vancouver | BC Children's Hospital | tim.bhatnagar@ubc.ca |
| Black | Alexander H | Clinical Instructor | Pediatrics | Research | Vancouver | Sunny Hill Health Centre for Children | ablack@cw.bc.ca |
| Cooper | Anthony Philip | Clinical Associate Professor | Pediatrics | | Vancouver | BC Children's Hospital | anthony.cooper@cw.bc.ca |
| Ghag | Arvindera | Clinical Associate Professor | Pediatrics | | Vancouver | BC Children's Hospital | rghag@cw.bc.ca |
| Leveille | Lise Annique | Clinical Assistant Professor | Pediatrics | | Vancouver | BC Children's Hospital | lise.leveille@ubc.ca |
| Miyanji | Firoz | Clinical Professor | Pediatrics | | Vancouver | BC Children's Hospital | fmiyanji@cw.bc.ca |
| Mulpuri | Kishore | Professor (Grant Tenure) | Pediatrics | | Vancouver | BC Children's Hospital | kishore.mulpuri@ubc.ca |
| Pirani | Shafique | Clinical Professor | Pediatrics | | Fraser | Royal Columbian Hospital | shafique.pirani@ubc.ca |
| Reilly | Christopher | Associate Professor (Grant Tenure) | Pediatrics | | Vancouver | BC Children's Hospital | creilly@cw.bc.ca |
| Schaeffer | Emily Katherine | Research Associate | Pediatrics | Research | Vancouver | BC Children's Hospital | emily.schaeffer@cw.bc.ca |
| Simmonds | Andrea | Clinical Instructor | Pediatrics | | Vancouver | BC Children's Hospital | asimmonds@cw.bc.ca |
| Tarchala | Magdelena | Clinical Instructor | Pediatrics | | Fraser | Royal Columbian Hospital | magdalena.tarchala@ubc.ca |
| Tredwell | Stephen | Professor Emeritus | Pediatrics | | Vancouver | | |
| | | | | | | | |