The UBC Department of Orthopaedics
Excellence in teaching, research, and patient care
---
As part of one of the world's top-ranked medical schools, the UBC Department of Orthopaedics has an international reputation for excellence in teaching, research, and patient care. The Department is the only one in Canada with departmental status within a Faculty of Medicine. This has permitted the development of 8 unique divisions within the Department, emphasizing the broad scope of the orthopaedic specialty.
Why UBC Orthopaedics? Learn from our internationally renowned faculty, and join a community of orthopaedic scholars. As a recognized leader in provincial engagement with faculty members distributed across British Columbia, the Department has created comprehensive and highly integrated research and training experiences throughout the province. Our alumni have established themselves as successful clinicians, educators, leaders, and innovators.
---
Partnerships & Affiliations
The Branch for International Surgical Care (BISC) was created to advance surgical care in international health. It came about as a desire to build on the national interest in surgical care in international health and the realization of the strength of international activity that already exists among surgical members of the UBC faculty.
---
The School of Biomedical Engineering (SBME) at UBC aims to lead Canada in BME research, education, and translation, and be the place to watch, internationally, for the next wave of technologies that will transform medicine. Established in 2017 as a partnership between the Faculties of Applied Science and Medicine, SBME is UBC's first inter-faculty school.
The Centre for Hip Health and Mobility (CHHM) is a UBC affiliated, internationally recognized research centre focused on developing novel strategies that promote physically active choices that positively influence mobility. CHHM connects research with communities to promote bone and joint health, healthy aging, novel surgical solutions, prevent falls and injuries.
---
The International Collaboration on Repair Discoveries (ICORD) is a world-leading health research centre focused on spinal cord injury. ICORD researchers are dedicated to the development and translation of more effective strategies to promote prevention, functional recovery, and improved quality of life after spinal cord injury.
---
STRATEGIC PLAN 2023-2028
Read our strategic plan: Mobility for All, 2023-2028.
---
OUR LEADERSHIP
Meet our forward-looking leadership team, comprised of dedicated and experienced professionals.
---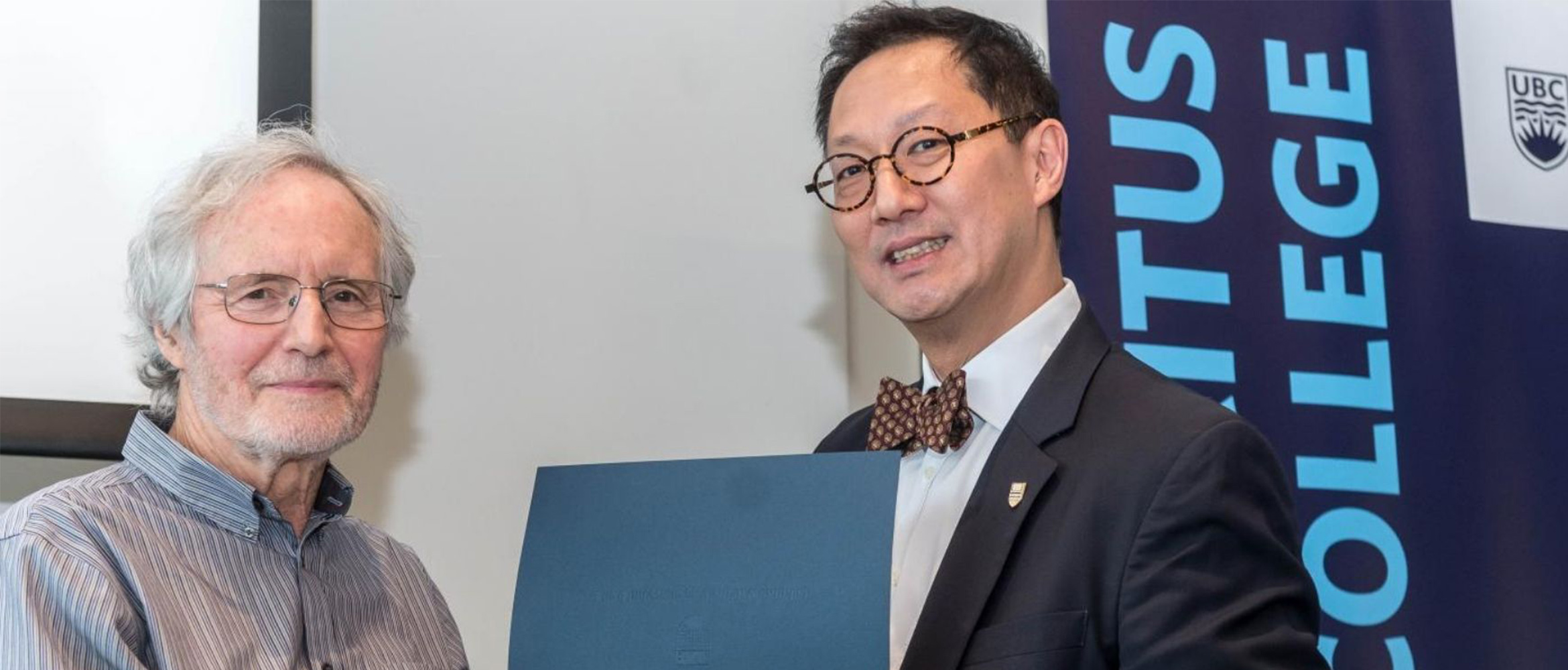 AWARDS
Renown for both training and research, the Department has been recognized through multiple awards.
---
DEPARTMENT SPOTLIGHT
Meet some of our talented faculty, staff, and trainees, and learn more about their professional journeys.
---
GLOBAL ORTHOPAEDICS
Learn more about our activities that improve orthopaedic care and outcomes in resource challenged communities all around the globe.
---
WOMEN IN ORTHOPAEDICS
Learn more about how we are empowering young women in the orthopaedic field through early exposure, vital resources, and mentorship.
---
READI COMMITTEE
Learn more about how we are working to create respectful, diverse, and inclusive learning and working environments.
---
CAREERS
Work with a Department that has a tradition of excellence in musculoskeletal education, research, and training.
---
CONTACT US
Do you have questions for us? We would love to hear from you. Contact us today!

---