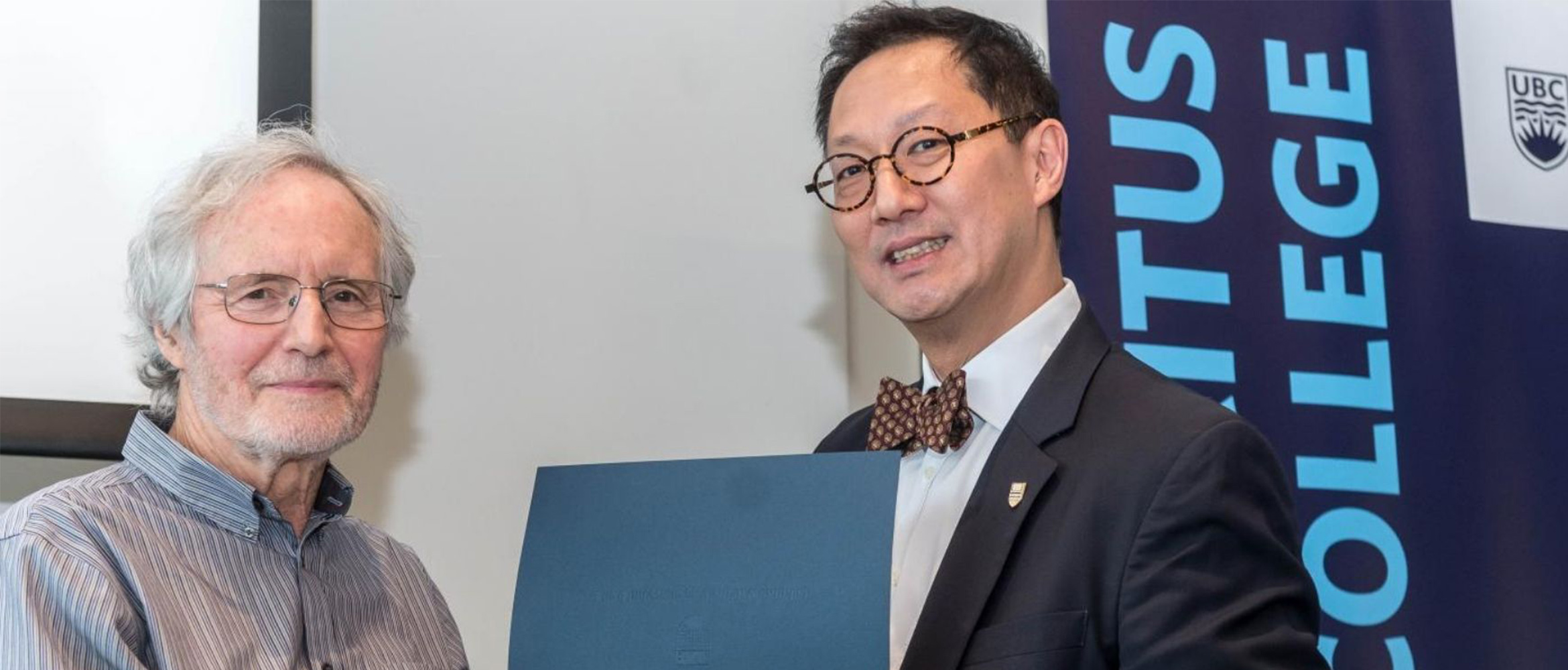 The UBC Department of Orthopaedics is proud to announce that Dr. Peter Wing is the recipient of the UBC President's Award for distinguished service by UBC Emeriti in 2020!
The UBC Emeritus College presents one or more President's Award for Distinguished Service annually to UBC Emeriti who have, since attaining UBC Emeritus status, displayed exceptional leadership in volunteer community services. Dr. Wing was selected for his lasting contributions not only to the Department of Orthopaedics, but also to organizations such as the Rick Hansen Institute, the International Spinal Cord Society, and especially to the Spinal Injuries Rehabilitation Centre (SIRC) in Nepal.
---
Poster
Learn more
For more information regarding Dr. Wing's published research and presentations, please click here.