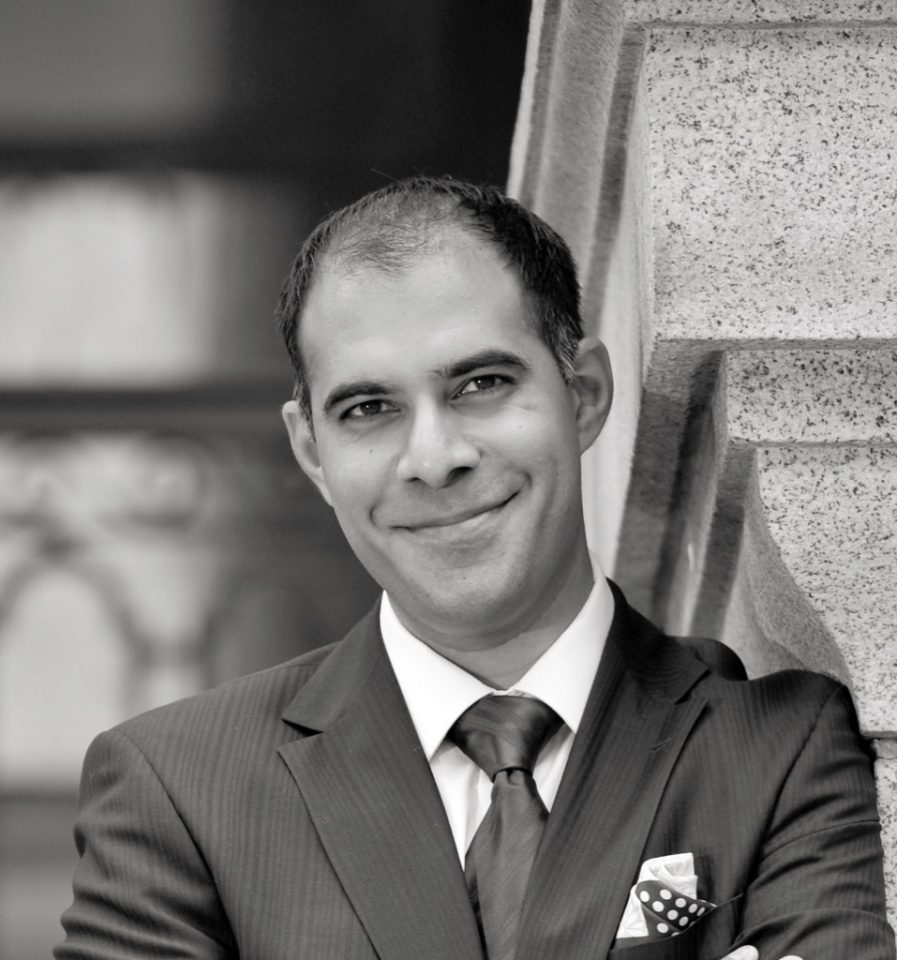 SHAL ARNEJA
CLINICAL INSTRUCTOR

Division:
Comprehensive Orthopaedics

Site:
Vancouver Island – Cowichan District Hospital
Dr. Shal Arneja is a clinical instructor with the UBC Department of Orthopaedics and an orthopedic surgeon at Cowichan District Hospital on Vancouver Island. As a child, Dr. Arneja knew that he wanted to pursue orthopaedics. He fell in love with the west coast and the UBC Orthopaedic Program, so when the opportunity arose, he and his family moved to Cowichan Valley where he started an arthroscopy and athletic injuries program.
Can you share a little bit about your educational background and journey, and how you got to where you are today?
Those who know me, know that medicine is the 'family business' that I grew up in. My interest in medicine was fostered at a very young age. As a child, I can remember tagging along with my dad, a PM&R or physical medicine and rehabilitation specialist, as he made rounds in the hospital. My mom, an OB-GYN, would disappear in the middle of the night to deliver a baby. I also had my share of visits to the cast clinic at the Children's Hospital in Winnipeg with various sports injuries. I think I wanted to pursue orthopaedics prior to even knowing that I wanted to be a doctor. I was very grateful to have an older brother, Jugpal Arneja (UBC Plastic Surgery), who helped pave the way for me throughout my journey in a surgical specialty.
I was fortunate to attend the University of Manitoba Medical School, but I always had dreams about ultimately moving west. I came out to UBC for an elective during medical school. I was so lucky to be placed on a rotation with Dr. Bob Hawkins and the sports medicine service, and I absolutely fell in love with the west coast and the UBC orthopaedic program. I was fortunate to match to UBC for my residency. I still believe that I got into the program because I caught a humeral head prosthesis that one of Dr. Hawkins' fellows dropped before it left the sterile field!
While I enjoyed most of my rotations in residency, I really fell in love with arthroscopy and athletic injuries and decided to pursue advanced training in this area at the Cleveland Clinic – Sports Health Centre in Ohio. I had a tremendous experience in Cleveland with Drs. Miniaci and Schickendantz and really learned a lot from one of the preeminent sports medicine programs in the United States. While many opportunities arose to stay in the US, my wife, Pooja, and I wanted to return to BC to settle and were excited when an opportunity arose in the Cowichan Valley to start an arthroscopy and athletic injuries program.
What inspired you to work in orthopaedics, specifically Arthroscopy and Athletic Injuries?
I was very competitive in hockey, tennis and golf in high school and university. I felt that I wanted to pursue a career that treated athletes, allow people to improve both their function and quality of life, and help them to return to work and sports. I felt that arthroscopy and athletic injuries was the field within orthopaedics that would provide me with this type of career. My most enjoyable rotation was always "Sports," and I found that I enjoyed being in the arthroscopy operating rooms more than any other. I also found very thoughtful and enthusiastic mentors that helped me on my journey at every level of my training—in medical school: Dr. Peter Macdonald and Warren Froese; in residency: Dr. Jordan Leith and Bill Regan; and in fellowship: Tony Miniaci and Mark Schickendantz.
What impact would you like to see your work have on patients, communities and society at large? What excites you most about your work? What are you most proud of?
I was very fortunate to bring a new skillset to the community where I work. I was able to modernize the way that athletic injuries were being treated and have been able to start an arthroscopy and athletic injuries program in the Cowichan Valley. I was also very fortunate to have the support of progressive senior colleagues in the Cowichan Valley who saw the need to modernize the way our hospital treated athletic injuries. I am also very excited to have helped renew the division of orthopaedics in the Cowichan Valley and recruit four orthopaedic surgeons over the past few years.
What is one piece of advice that you would give to current trainees?
The most important thing to remember is that our careers are journeys that we can't always dictate or control. But we can control our attitude and approach to the journey. Try to always have a positive attitude, keep every door open, and try to find mentors that are upbeat, supportive, and motivated to help you succeed.
When you're not working, where can we find you?
On the golf course, tennis courts, ski hills, bike paths and hiking trails…and chasing my kids around all of the above!
Share this story:
---
Latest News